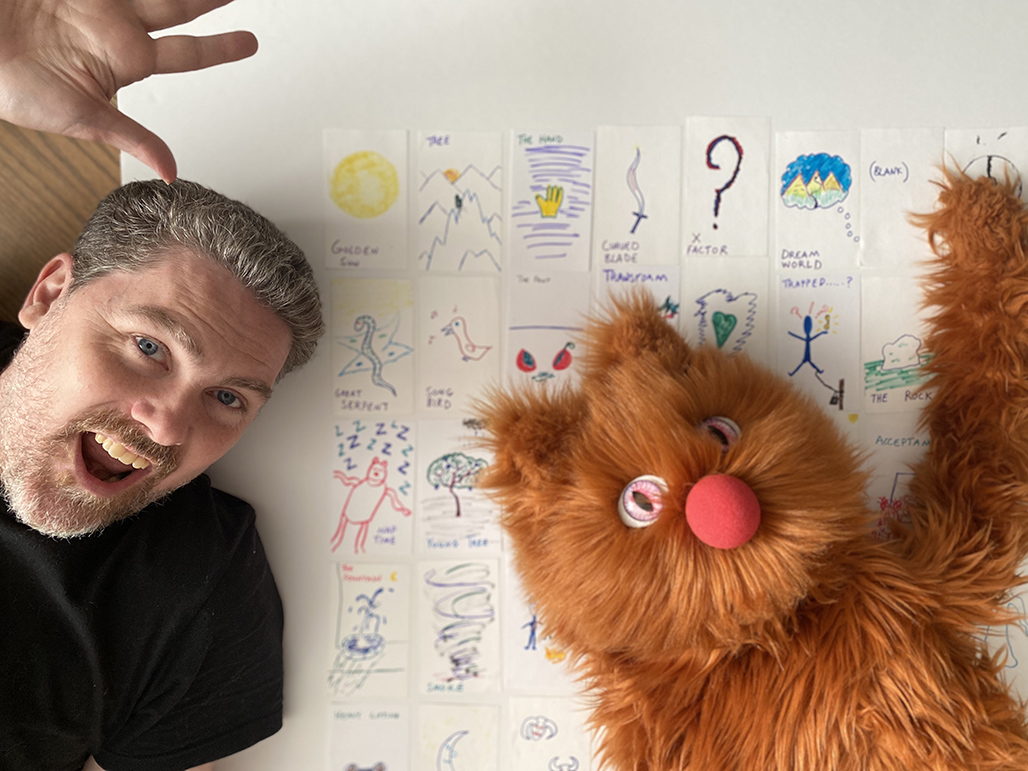 Zoon Card Readings
Looking for guidance and insight? Let Zoon and Bob help you unlock the secrets of the universe with their unique Reading service.
Using Zoon's custom 64 card, hand-drawn deck, Zoon and Bob offer card readings that are closer to an I Ching reading than Tarot, with Zoon's alien impressions and insights into the human condition.
Zoon's hope is that we gradually learn how to grow and live fuller, present, imaginative lives and his perspective is like a wise old friend from another planet popping in and gently zapping us awake. Bob acts as Zoon's assistant and is often as surprised by Zoon's insights as you are.
At the moment, we offer in-person readings in our local area and at events and 30 minute internet sessions (up to 3 hours at a time). Our readings feature three cards representing Past, Present (or in the process of Unfolding), and Future. Zoon then peeks into your situation and helps. You can have the 3 card experience in-person or online or, at events, opt for a simple 1 card reading where Zoon takes a look at where you're heading and tells you a bit about that.
Experience the magic of a Zoon Card Reading and gain a new perspective on your life. Book now and let Zoon and Bob guide you on your journey of self-discovery. Schedule an in-person Reading or an internet Reading today!
Zoon and Bob
Zoon's Card of the Week is drawn LIVE every Sunday 9am in New York (10pm in Japan) on YouTube, following a nearly two year run hosting an Instagram Live.